By default, WordPress uses URLs like this http://example.com/?p=123. This URL structure is not SEO friendly. This is why most WordPress site owners use Pretty Permalinks, which is a term used for SEO friendly URLs in WordPress. These SEO friendly Permalinks contain post, category, tag, title in the URL, allowing you to use Keywords inside your URLs.
To set up Permalinks on your WordPress site, simply go to Settings → Permalinks. There you will see a number of options to choose from: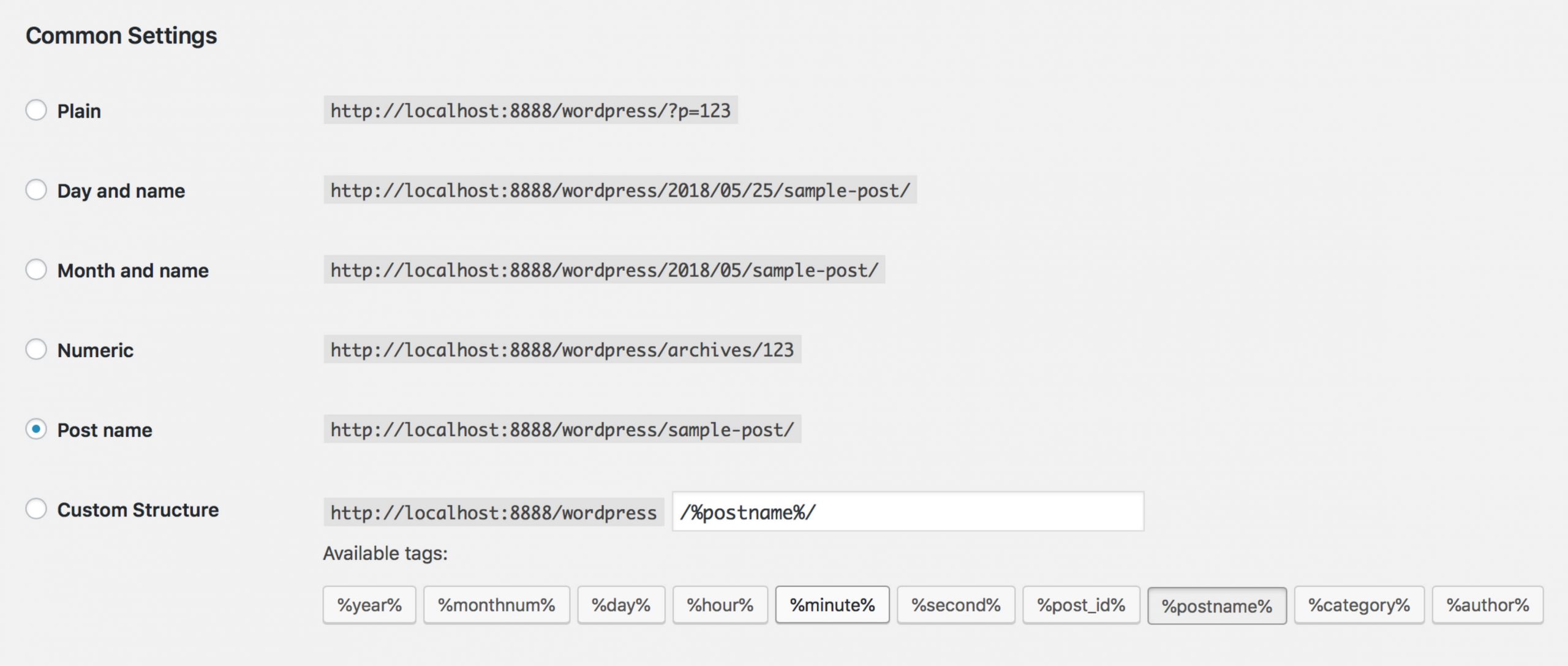 So, if you have not done so already, it`s highly advisable to update your permalink settings. Select any option other than default. We recommended postname – as you can see allow.